Stately Tibetan mastiff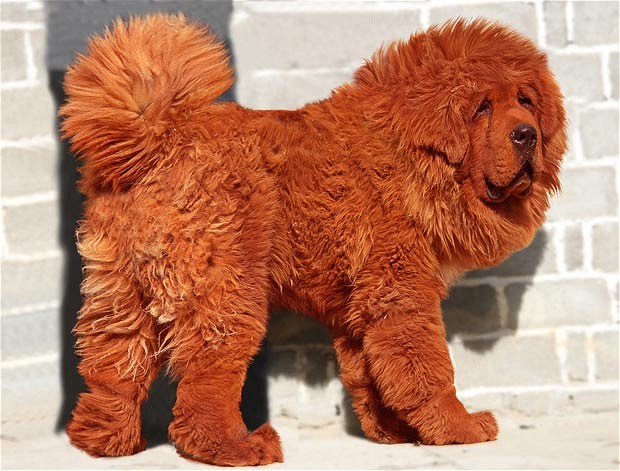 Tibetan Mastiff - a very ancient breed. Cleanliness of blood in these dogs was maintained thanks to the geographical isolation of the country.
Tibet - a country of snow, high plateaus and green valleys. It is located on the northern slopes of the Himalayas in Central Asia and is isolated from the rest of the world the huge snow covered mountains in the south and almost impassable desert to the north.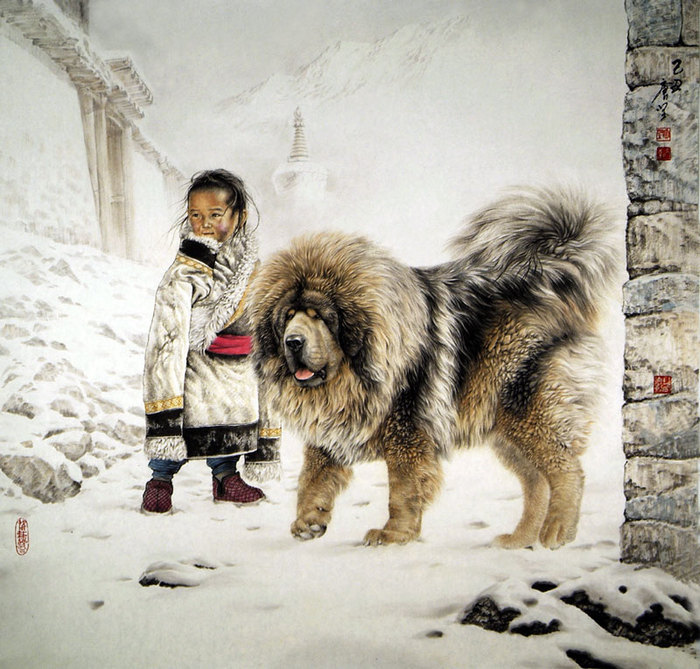 In the 13th century, Chinese merchants, passing through Tibet in the Gobi Desert, and North China, took with them their own watchdogs. The population of Chinese and Tibetan dogs began to mix with imported Western breeds, and the only ones not spoiled someone else's blood, dogs were living high in the mountains. These were powerful and strong animals that can withstand the harsh climate and hard lifestyle.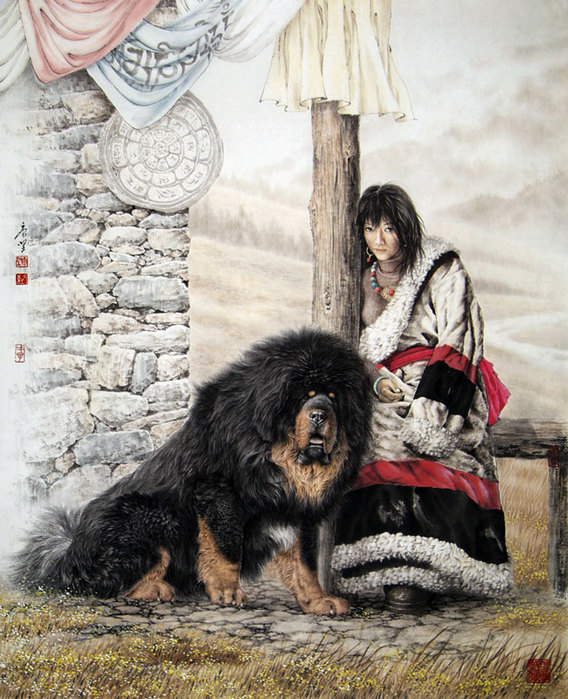 Tibetan Mastiff - a very ancient breed.
Cleanliness of blood in these dogs was maintained thanks to the geographical isolation of the country.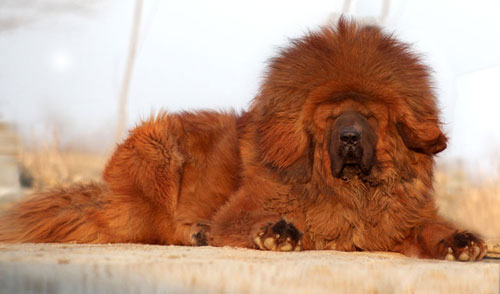 Tibetan Mastiff dog is human-oriented, but it will be to the death to defend their territory and its people from any stranger. For this, he was taken thousands of years ago, so any owner should be aware of what kind of dog he chose.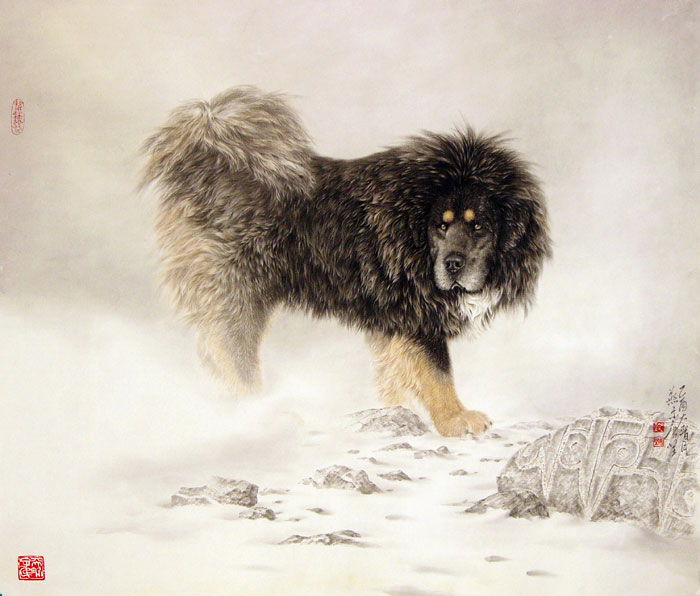 A Tibetan mastiff from childhood is necessary to develop the basics of obedience, using for this game. Like the rest Molossoid Tibetan Mastiff can be very stubborn, he will defend its independence within a good relationship with the person.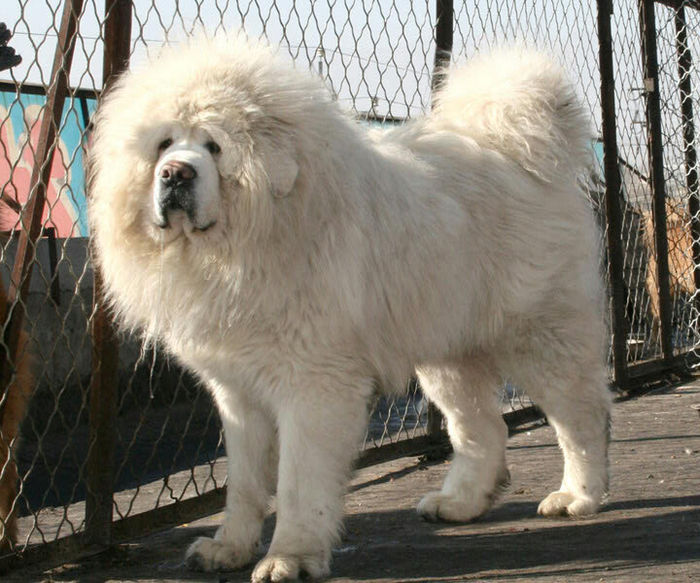 Tibetan mastiff puppy needs special education. Here is the patience to be combined with firmness and decisiveness with love. It should be taught basic obedience commands that make life with a dog comfortable and enjoyable.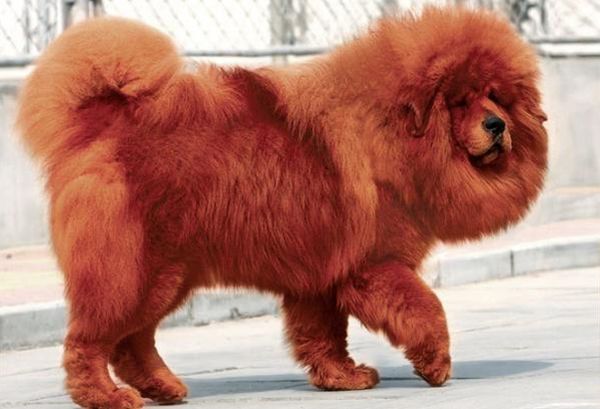 As a family member Tibetan Mastiff is very reserved, calm and composed, but at the same time it is very obedient, charming and faithful dog, he always requires a society of people, and he is happy when he finds. Fans of the breed say Khyis very intuitive dogs, able to feel all the shifts of human sentiments.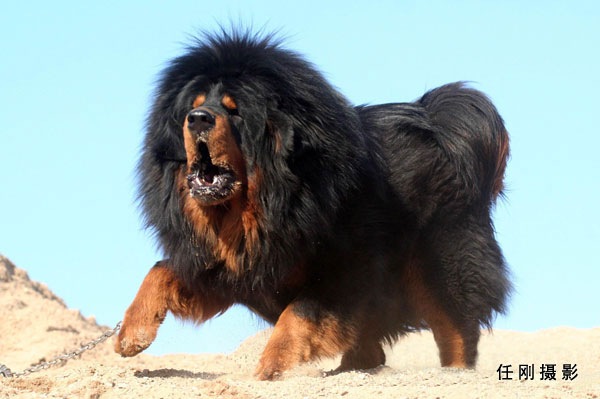 This is the best dog for children, if children behave in a civilized manner, it is necessary to establish a relationship withthe child-dog of any breed. Perhaps a similar attachment to children goes back to the days when these huge dogs guarded the Tibetan villages, and adult residents fully trusted dogs babysitting.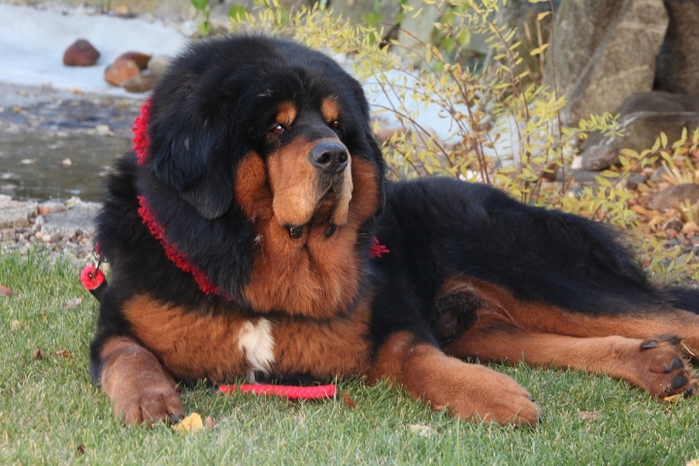 Tibetan Mastiff is very gentle with children. Walking on a leash, he adapts to their step and actually allows them to do with it whatever you like. Therefore, parents need to monitor the children rather than the dog, especially when she was still a puppy. Tibetan Mastiff will protect the youngest members of the family, so you need to carefully monitor when your children come to visit their friends.
Quadruped observer is not always able to understand the meaning of children's quarrels and games and may decide that the children entrusted to him in danger. Therefore, in this situation need an adult who will supervise the dog, but it applies equally to any breed of dog.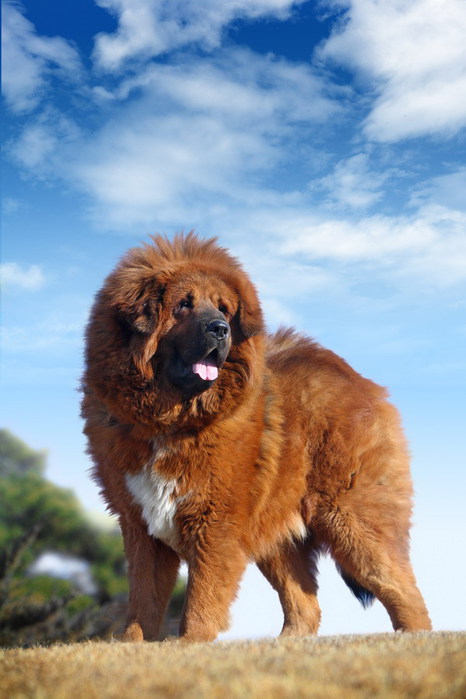 And one last comment on the behavior of the Tibetan Mastiff. When they have exhausted all the arguments against it, they begin to lighten up and very disapprovingly puff, his mustache bristling. And it's a great way to express dissatisfaction!